Cedrob
Cedrob S.A. is the largest producer of poultry meat, chicks and animal feed in Poland.

Go to Cedrob homepage
Cedrob S.A. is the core business unit of the Cedrob Group. It is a fully integrated poultry sector business based on Polish stock. Since its founding in 1991, Cedrob S.A. has observed dynamic growth, becoming the largest and leading producer of poultry meat in Poland.
Over 25 years of experience in production operations have helped us build a closed production cycle, "From the grain to the table". That is why we can control all stages of our production process. Cedrob S.A.'s organisation owns all parts of the production process, from animal feed production facilities and hatcheries to fatteries, slaughterhouses and processing units, so we can deliver superior quality to our consumers.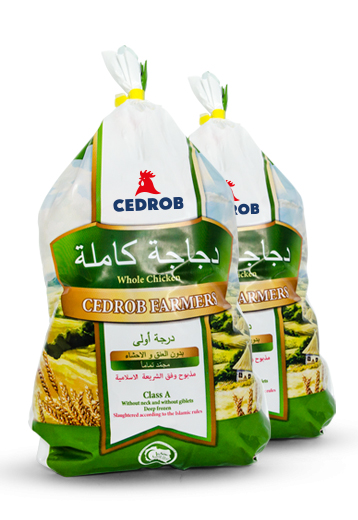 Our great meat production figuresare driven by four state-of-the-art facilities.

We acquired the certificate from the Muslim Religious Union entitling our plants to produce Halal products.
We produce a wide selection of poultry and pork processed products. In line with consumer's demands, our processing plants provide a wide range of poultry and pork products – hams, loins, sausages, pâtés and ready meals. We produce 320 tonnes of processed products per week.
By expanding the product line, and keeping production capacities in mind, we created the Gobarto brand for processed pork. Gobarto includes the cured meats and sausages that our customers value highly. These products have been awarded the Laur Konsumenta, Certyfikat Złoty Paragon - Nagroda Kupców Polskich, Perły Rynku FMCG, and the Doceń Polskie mark of distinction.